"It's evolve or die, really, you have to evolve, you have to move on otherwise it just becomes stagnant." Craig Charles.
This quote by the famous British actor Craig Charles has never rung more true than in today's business landscape. The battlefields are littered with so many examples where businesses refused to keep up and evolve. When is the last time you went to rent a movie at a Blockbuster, used a Blackberry device, mailed a letter at the Post Office, or even taken a taxi? It's a Netflix, iPhone, Email, Uber kind of world out there. This same type of evolution is taking place in your datacenter whether you want to admit it or not.
Most people want to be out of the server business not because they have fallen out of love with their equipment, but because this model simply cannot keep up.
Finding Your Current Cost and the Pitfalls that Inhibit you from finding It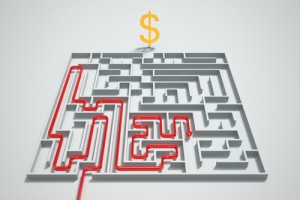 Moving to the cloud is all we hear these days and Sales Reps love to throw "cost savings" to the Powers That Be in order for cloud migration to happen. In the ever fast paced IT world, decisions have to keep up with this pace and it's difficult at times to really know (and calculate) the impact a decision makes on your cost savings. Migration to the cloud is one of those decisions.