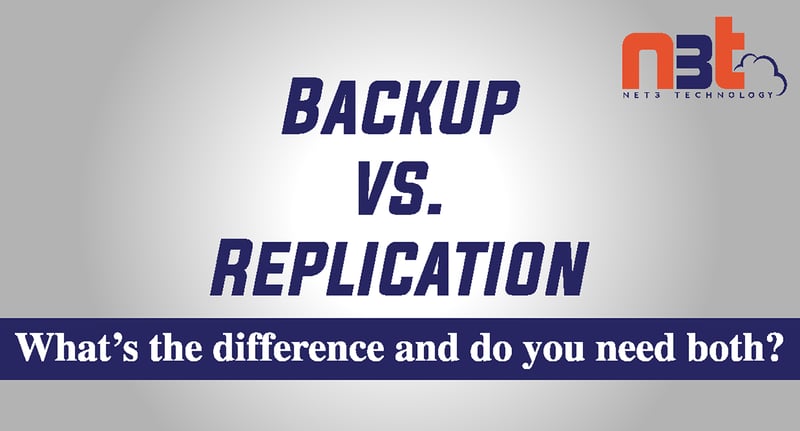 What is the difference and do you need both?
Backup & Replication Facts:
Backup: A point in time copy of the production environment that is stored in an archive.
Pros:
+ Backup files can be compressed to save space and exist on slower, cheaper, commodity storage.
+ Backup files can be recovered for as long as you wish to retain the archive.