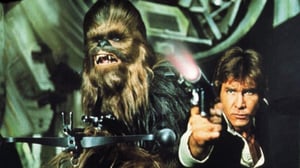 With cloud computing gaining more ground in the SMB market, the constant still remains that small to medium businesses face different challenges than large enterprises. Per Gartner, "due to its size, small to medium size businesses have different IT requirements — and often faces different IT challenges — than do large enterprises. IT resources (usually budget and staff) are often highly constrained." This is where Boutique Cloud Providers (BCPs), like Net3 Technology, can really step in and be a great ally to an SMB.

Here are 3 Reasons why SMBs partner well with Boutique Cloud Providers

1. Flexibility. BCPs typically don't have the red tape to work around when it comes providing a partnership. Special requests are more likely to be heard and executed in a timely manner. Need to shave off a few bucks to stay within your budget? Need a special request for your environment or certain configuration? BCPs can quickly make decisions, approve requests and make changes to appease customer requests.


2. Support. Being a small fish in a big cloud pond sometimes doesn't bode well for customer support. It's easy for SMB's to get the shaft on customer support since they aren't paying a large monthly bill that contributes well to the bottom line. Boutique Cloud Providers are aligned specifically to work with SMBs as it's their business livelihood. With smaller IT staffs, cloud migrations, configurations and cloud management can be problematic. Good BCP's form a true business partnership to make the cloud journey an easy and successful one. SMBs matter to the Boutique Cloud Provider and providing great customer support is key to keeping customers happy.


3. Ease of Use. SMB's typically don't have a large support staff. Keeping it simple is a key component to success for a small IT department. BCP's wrap their services into easy to use, straightforward interfaces in order to keep the chaos to a minimum. From scaling workloads to protecting new production instances with highly available failover, BCP's can provide services on par with public cloud while removing the complexity of configuration.


It's important ( and nice) to know that small to medium size businesses have more cloud options than just the 3 advertised all the time. Net3 Technology not only provides great customer support, but owns and operates its own cloud, PvDC. To see ease of use, flexibility and customer support at its finest, Contact Net3 today for a demo, pricing, or more information.