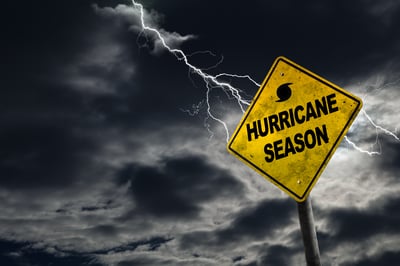 The 2021 Atlantic Hurricane Season is expected to be an above-average hurricane season, according to the NOAA's Climate Prediction Center. The mid-season update contained 15-20 named storms, 7-10 hurricanes, and 3-5 major hurricanes. National Weather Service Director, Louis W. Uccellini, stated, "Now is the time for families and communities to ensure their preparations are in place. These storms can be devastating, so be prepared for all possible outcomes.
With hurricane season lasting through the end of November, it is crucial for your disaster recovery plan to be thorough and effective in the event a hurricane impacts your business' operations. Many businesses take the important and value of a DR plan for granted until they are faced with disaster - causing their business to no longer remain operational.
Net3's Disaster Recovery as a Service (DRaaS) offers a variety of cost-effective ways to replicate and recover critical servers and data center infrastructure quickly and efficiently, minimizing loss and downtime. We provide reliable Disaster Recovery through an all-encompassing program called Recovery Preparedness: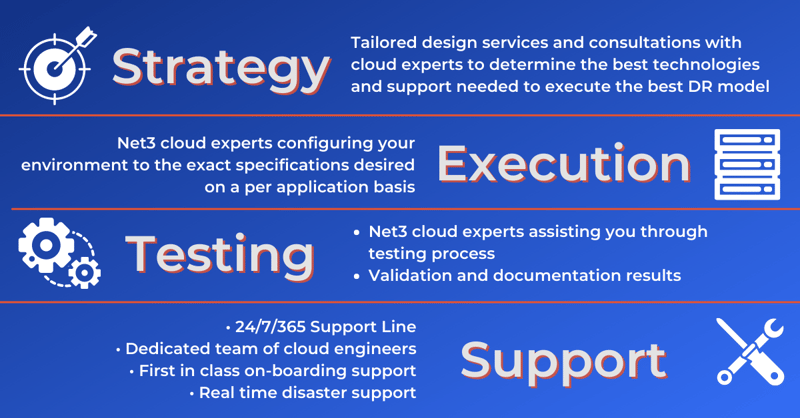 There are many factors the influence how great your DR plan is - infrastructure, cloud provider, replication technology, cost, etc. Take a look at this essential checklist to ensure your DR plan is the best it can be.
If you are interested in learning more about our DR offerings, contact us today to learn how we can provide true business continuity for your business operations.