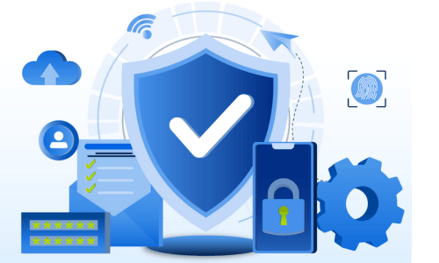 Data protection is an essential aspect of running a business. With the increasing complexity of technology and the ever-growing amount of data, it's becoming more challenging for companies or IT teams to manage it independently.
Outsourcing data protection is becoming more and more popular, and there are several reasons for that:
It allows you to focus on your core business. Data protection is a complex process, and it's only one facet of an IT department's responsibility. With security management, compliance issues management, storing data, data recovery, and more, it takes much work to manage for small to medium-sized businesses. Outsourcing will allow you to focus on other essential aspects of running your company and creating revenue.


Access to new technologies and solutions without coming out of pocket to purchase them. New data protection solutions are constantly emerging, and businesses can only afford a few solutions they need because they are too expensive or simply because they need to work with their current infrastructure. In such cases, outsourcing will allow you access to state-of-the-art tools and solutions without spending too much money or time developing them yourself.


Save money on resources. Hiring in-house specialists or consultants will cost you extra money – either through salaries or expenses related to training them (which is also quite costly). Outsourcing data protection services means you won't have to spend any money on recruiting new employees; having experts handle these processes saves money and time to bring new hires up to speed.
Today, businesses need to think of data protection as a strategic investment. By outsourcing your data protection needs, you can save money and ensure you have the right people and technology to protect your sensitive information.