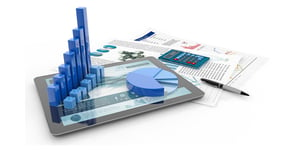 The year is almost over, and many people are looking to 2022 Data Protection Trends. With that in mind, it's safe to assume that data protection will always be trending. How to best protect your data, new and improved product releases, and morphing strategies like
Zero Trust
are being implemented.
Data Protection 2021 Review:
Though it's important to look to the future and explore new data protection options, it's just as important to know how data loss can affect the depth and breadth of your business now. Do you fully understand the detriment of data loss for your business? Before looking to the future, these questions should be answered to implement a strong data protection plan:
What are the

C

onsequences of

D

ata

D

isruption: Yes, losing data is bad, but what are all the consequences that relate to losing data? We know data loss can affect revenue, but how does it affect employees?


What are the Reasons for Unrecoverable Data – Is it gaps between backups, backup/recovery system failures, corrupted data, human error?


What are the Biggest Challenges Regarding Backup and Recovery? Is it an unreliable product, cost, skills gap, complex licensing scheme or inadequate infrastructure?
Before heading into 2022, take a good look at your current data protection plan. Assess the products, strategy for recovery and your team's skills so you can best choose the products and solutions for the future. Having a thorough data protection plan is essential to mitigating the risk of a cyber attack. Your data serves as your organizations most valuable asset, it is not worth the risk of losing all your critical data due to an inadequate plan. To understand more about the current state of data protection, download this very informative whitepaper from IDC. They conducted some great research that not only dives into the 3 questions above, but solutions to help bring you into 2022.