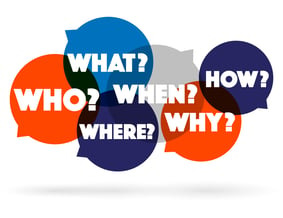 A few weeks ago, a customer went through a data loss event. When we hopped on a call to discuss the issue, they said "I guess now is a great time for us to see if our DR plan really works." Though we can happily say they recovered their data easily, during an event is not the time to "see if it really works."
So when do you test your DR plan? Like everything else in life where you don't think you have the time or just really don't want test for whatever reason, the first step is always: pick a date. Pick a date, put in on the calendar and commit to it. For a DR plan, we suggest picking 2 dates – a twice yearly testing schedule. Get your team together, call your MSP if needed, order a pizza, get some snacks, make it happen, get 'er done.
Why should you test your DR plan? The easy (and obvious) answer is to see how well you can recover your data . But more specifically, the test will tell you a ton of information about the plan you have in place and if it's effective:
Timing: Since the last time you tested, what has changed? Data growth, hardware, software? The longer the period of time between tests, the higher the risk that change or growth will result in DR plan failure. It is also important to measure and know how long a complete recovery takes from an RTO perspective as part of your DR test. How long does it actually take to come back online – everything fully functioning.
Changes: Test to make sure backup/restore processes remain unaffected by any changes. Always perform a DR test after any major infrastructure changes -- for example, in storage hardware or upgrading of a hypervisor -- as these can lead to the need to rewrite disaster recovery processes.
Impact: During your test, you need to know what will or won't impact the business and production environment. This is a great area to create a DR Runbook and prioritize what applications are most critical for business continuity. Rank machines from most to least critical, write them down, and assign them to a staff member to bring back. Here's a free DR Runbook Template to help get started.
People: Testing your DR plan will help minimize or completely remove the potential for human error from the disaster recovery process. The Runbook is a great resource as it should show the roles of each person involved in the recovery. Also, be sure to speak to a variety of people within the business to take a look at your plan or help create it. Different employees/departments depend on different applications. How are they impacted when systems are down? Their input will better determine the validity of all the steps in a DR plan.
At Net3, we encourage all our customers to test twice a year and to those who do it more than that – you have a special place in our hearts. The last thing needed in a stressful situation is to NOT know exactly what needs to be done. If you would like to see how "ready" you are for a DR event, download this free Business Impact Analysis. If you need further assistance, Contact Us to speak with a Net3 Engineer - we are happy to help!