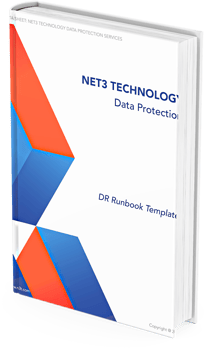 Disaster Recovery Runbook
Your custom
blueprint

on how to recover quickly and efficiently from a DR event.

With ransomware attacks increasing in complexity and volume, having a Disaster Recovery Plan is critical. According to Zerto, the average cost of ransomware recovery in 2021 was $1.85 million.

When disaster strikes, every minute counts. Operations need to be back up as soon as possible because every minute the business is down, there is revenue loss, brand reputation damage, unhappy customers, lost productivity, and more.

This thorough 17-page DR Runbook serves as a clear set of instructions on how to respond to a disaster event in a quick and efficient manner. You will have the ability to define:
Roles
Disaster Levels
Contact List
Disaster Recovery Team
Infrastructure Environment
RTO's and RPO's Defined
Failover Environment
DR Order of Completion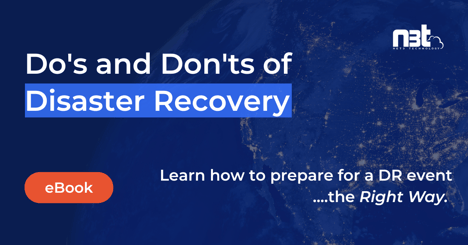 Do's and Don'ts of Disaster Recovery
In case you missed the live webinar, here is a short guide on the Do's and Don'ts of Disaster Recovery. Knowing what NOT to do is just as important as knowing what TO DO for a DR event. For full reference, watch the recording and download the book below to learn how to prepare for a disaster, see ...
Learn More >>

Ransomware Readiness: Checklist
With the alarming increase of complexity and volume of attacks, the US Department of Homeland Security confirmed that ransomware is a major threat to national security. 2022 will see both an increase in the number of ransomware attacks along with more avenues being exploited to inflict an attack.
Learn More >>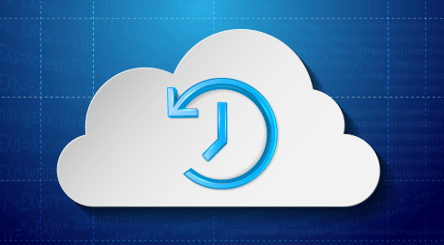 RPO vs RTO: How to Maximize Recovery
Recovery Time Objectives and Recovery Point Objectives are the foundation of every disaster recovery plan to minimize essential data loss, maximize productivity, and to ensure uptime.
Learn More >>
Net3 Technology is a leading Cloud Services Porvider that owns and operates PvDC Cloud, which is located both on the East and West coasts. Nationwide, Net3 provides clients with customized solutions for Backup and Disaster Recovery, Production and Cloud Managed Services. Zerto, powered by Net3 Technology, helps customers accelerate IT transformation by eliminating the risk and complexity of modernization and cloud adoption. Zerto delivers Recovery Point Objectives (RPOs) of seconds and Recovery Time Objectives (RTOs) of minutes. For elite customer service, every client has a dedicated team of Net3 Cloud Engineers. From training to on-boarding, through the length of your contract, Net3 will work with each client to form a true business partnership. Net3's Disaster Recovery as a Service (DRaaS) offers a variety of cost-effective ways to replicate and recover critical servers, systems, and applications both quickly and efficiently, minimizing loss and downtime.