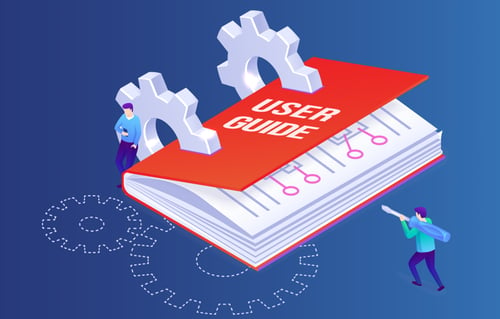 Once you are faced with the reality that your business operations have been compromised - time is of the essence. Having a thorough Disaster Recovery Plan will save you substantial amounts of time, money, and resources. A Disaster Recovery Plan (or runbook) is a working, living document that is unique to every organization, but not all DR plans are thorough enough to serve as any help during an actual disaster event.
Having a thorough Disaster Recovery Plan is the difference between a successful and an unsuccessful recovery. Review these seven key elements of a successful Disaster Recovery Plan to assess the quality of your plan.

Seven Elements of a Successful Disaster Recovery Plan:
1. Communication
Communication is essential during a disaster event. Ensure that other lines of communication such as landlines are open during the event of a disaster. You should not solely rely on emails and cell phones. If all else fails - determine a centralized meeting location that your team can meet at in person.
2. Roles and Responsibilities
In the event of a disaster, stress and chaos can take over your team, so having delegated roles and responsibilities can ease the stress. Every individual on your team should know what their role is during an event. You should have who does what, who contacts who, etc., all written out in your plan. In the case your key decision makers are unavailable, someone should be assigned as the backup key decision maker.
3. Logins
The login to initiate the recovery process is vital information and should not be available to everyone on the team, to mitigate the risk of the login becoming compromised. Additionally, not only one person should hold the login credentials, in the occasion that they are not present when disaster strikes.
4. Remote Access
Today, workplace location looks different for every business; in office, fully remote, and hybrid are all different models that businesses operate under. In the case you are not at the single location where the recovery process needs to be initiated, remote access should be available. With the remote access, you should have the capability to monitor and manage business operations efficiently and effectively.
5. Documentation
Your Disaster Recovery Plan should be clear, comprehensive, and thorough. Individuals on your team should be able to read the plan and know exactly what action to take, when to take the action, along with a step-by-step guide to instruct them on how to complete tasks.
6. Test, Test, Test!
Disaster Recovery Plans should not be written with hopes it will automatically work in the event of a disaster. Your plan should be tested routinely throughout the year, at least twice. By testing your plan, you will be able to fully understand the capabilities of your solution. Additionally, if there are any missteps during the test, your team will be able to address them directly without the stress surrounding an actual disaster event. With routine testing, your plan is changed or updated to reflect the most current business requirements for complete business continuity.
7. Revise Your Plan
Disaster Recovery Plan's are meant to serve as a living document that encompasses roles, actions, and processes for your team. If your DR plan is years old, it needs to be updated. If it is not up-to-date, roles are out of order, your DR solution has probably changed, logins have been altered, etc. Your DR plan during an actual disaster is only as useful as the effort and time you put into it when there was NOT a disaster.

By ensuring your Disaster Recovery Plan contains all of these elements of success, there is little to no deviation for failure to execute. Again, it is very important that everyone involved is familiar with the plan, every detail of the recovery plan is documented, and it is up-to-date to reflect all aspects of the current IT environment along with roles assigned to team members.
If you don't currently have a thorough Disaster Recovery Plan, a good place to start would be to complete our Business Impact Analysis (BIA). This analysis will help determine your IT readiness for a DR event. At Net3, we strive to help customers become cloud confident, which includes being confident in their Disaster Recovery Plan. Because of this, we assist each customer with their customized DR Runbook; it can be a tedious process but serves invaluable purposes. Here is a FREE Disaster Recovery Runbook Template to get you started, be sure to keep all of these elements of success in mind when completing it.